BADA 2019
Duke of York Square, King's Road, London.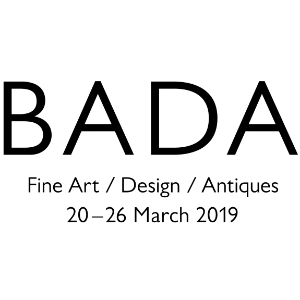 More information about BADA 2019 tickets
Plan a visit to the internationally acclaimed BADA Fair, held for just seven days from 20 - 26 March 2019 on the illustrious Kings Road, London.
Browse and buy top quality art and antiques, offered for sale by Britain's best dealers. All Exhibitors are members of the prestigious BADA, carefully selected for membership based on their knowledge, integrity and expertise.
The extensive range of items on sale includes furniture, paintings, clocks, ceramics, silver, and jewellery; which can all be found under one roof in the heart of Chelsea.
With prices starting at £100 to figures in excess of 1 million, BADA Fair is an event enjoyed by everyone, from the first time buyer to the seasoned collector.
Wed 20 March 2019 11.00am - 8.00pm
Thurs 21 March 2019 11.00am - 8.00pm
Fri 22 March 2019 11.00am - 8.00pm
Sat 23 March 2019 11.00am - 6.00pm
Sun 24 March 2019 11.00am - 6.00pm
Mon 25 March 2019 11.00am - 8.00pm
Tues 26 March 2019 11.00am - 6.00pm
For more information, visit
www.badafair.com
or email
enquiries@badafair.com